Concrete Pumping Services
Mardian Concrete Pumping Co. offers the best concrete pumping service in Arizona. With office locations in Phoenix, Tucson, Yuma, and Flagstaff we can meet all your concrete pump, telebelt services, and laser screed needs timely and professionally. Mardian Concrete Pumping Co. has Schwing and Putzmeister Concrete Boom Pumps, Schwing Concrete Placing Booms, Putzmeister Telebelts, and Schwing Concrete Line Pumps/Trailer Pumps.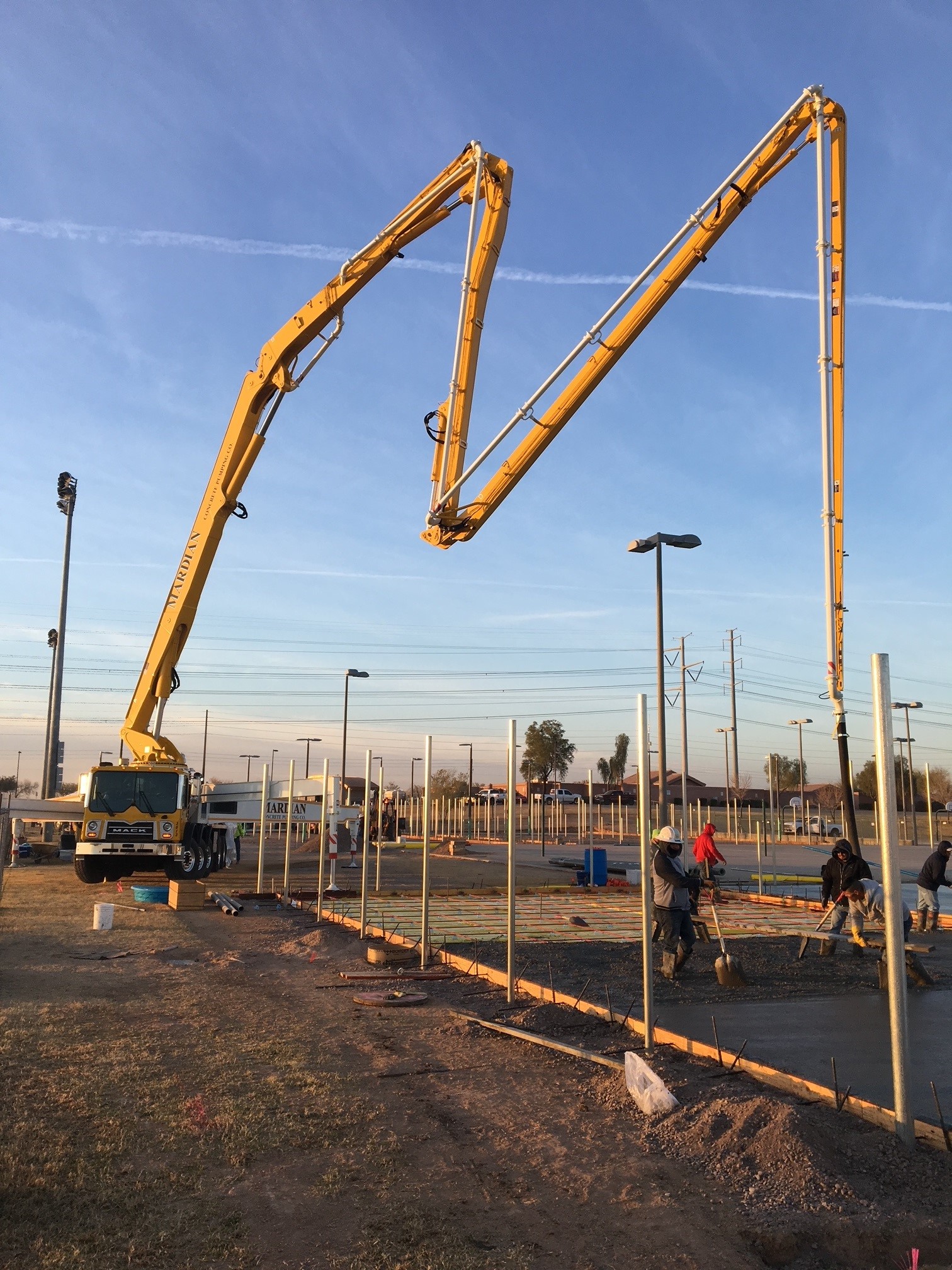 Mardian Concrete Pumping Co. specializes in both commercial pumping and residential pumping and have the operators, equipment, and experience to handle the most difficult jobs. We are a long-standing member of the American Concrete Pumping Association (ACPA). All of our operators are ACPA certified and have extensive experience as well as a commitment to quality to ensure your project is completed professionally. We pump slurry to large aggregate concrete and have the capability of pumping up to 2.5″ aggregate and 213 yards per hour. We service Arizona's finest builders, contractors, and government agencies and municipalities. No pour or project is too tough or large for Mardian Concrete Pumping Co. to handle.
Concrete Pump/Telebelt Specifications
Click on Item for more Technical Data